Elf on the Shelf Arrives soon: Are you ready to win?
By popular demand, we've brought back Elf on the Shelf to Butler Toyota Jacksonville here in Jacksonville, Baldwin and Yulee. We want to have a fun way for not just kids but everyone to get in the holiday spirit! And what better way than the Elf on the Shelf? Our store elf, Camry, is quite mischievous, moving from one spot to another all through the holiday season. And don't forget, he's got his eye on you!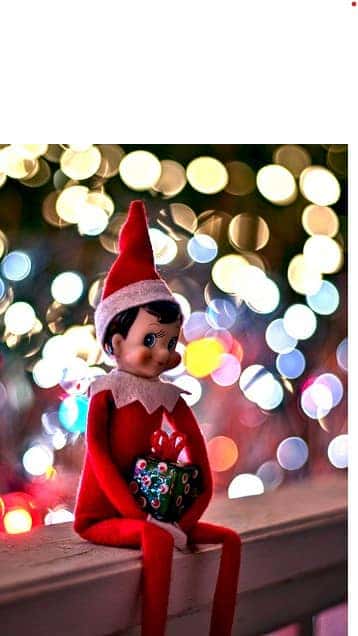 Is Elf on the Shelf only for kids?  
We say no! Adulting is hard. That's why we've brought back Elf on the Shelf for the Holiday season this year. As adults, some days are naughty, and some are nice. You have so many demands with work, kids and friends, why not have a little fun this holiday season and win a prize while you're at it? Of course, your kids can get in on the fun too. They can help find our elf, Camry, hiding in our store.  
How can you win an Elf on the Shelf prize? 
It's simple. Each week our elf moves to a new location in the store. Be the first to find him that week and you could win! All you need to do is take a photo and tag us on social media for your official entry. Yep, that's it. The first person to find it and share on social media wins the prize. 
Make sure to look beyond just the tree to find him. Camry could be up to no good on one of our sales associates' desks. Or perhaps he is busy reprogramming the stations in one of our cars on the lot. He could be any number of places at Butler Toyota Jacksonville. We invite you to visit us and see what trouble he could be causing, all while getting in the holiday spirit and winning a prize!  
What kind of prizes can I win with Elf on the Shelf at your car dealership?  
Prizes will change each week. For some we'll be giving away tickets to events in the area and others we will be giving away VISA gift cards or gift cards to places we know you love like Starbucks. Plus, we'll even have merchandise like hats, coffee mugs and shirts.
How long will this Elf on the Shelf be going on at stores?  
The event will run from November 26 to December 31. Whether you want to do a little Christmas shopping for yourself or someone else or perhaps you need to bring your car in for service to our store serving Yulee and Baldwin, you can win some valuable merchandise or gift cards when you visit us.  
We certainly hope you will play along this holiday season with our Elf on the Shelf promotion. Win some swag, or even get tickets to an event you will love. A gift card for coffee can mean taking some uninterrupted time with a cherished friend or loved one while you sip on something delicious. Our goal to make the holidays just a little brighter for you.