2024 Toyota Tundra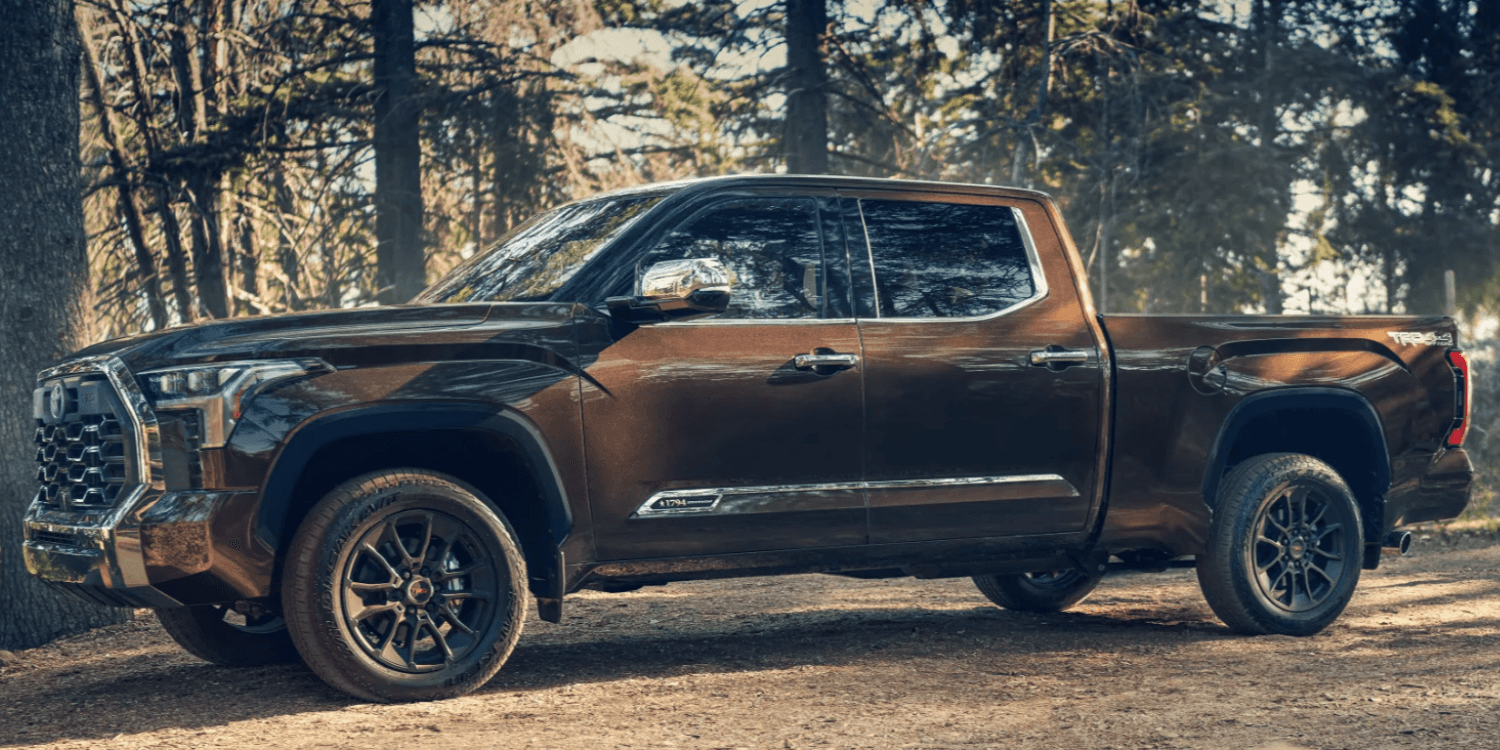 Performance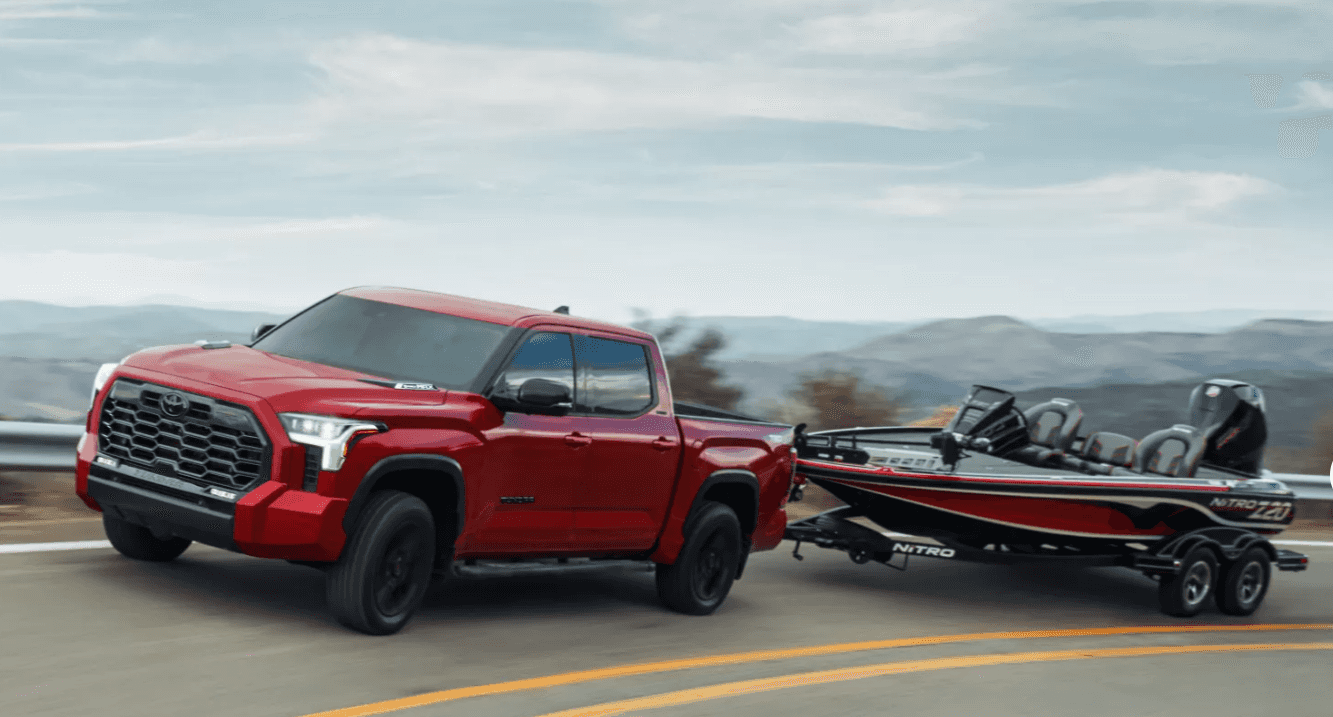 The 3.5-liter twin-turbo V6 engine is capable of delivering up to 450 horsepower and 510 lb-ft of torque, which makes it a good choice for people looking for a pickup that strikes a balance between power and fuel efficiency. The engine of the 2024 Toyota Tundra assures that you will be able to handle any obstacle you throw its way, regardless of whether you are hauling hefty loads or towing a trailer. Acceleration is powerful too. Non-hybrid trims can accelerate zero -60 MPH in 6.1 seconds, while its hybrid trim takes only 5.7 seconds to go 0-60 MPH.
Safety and Technology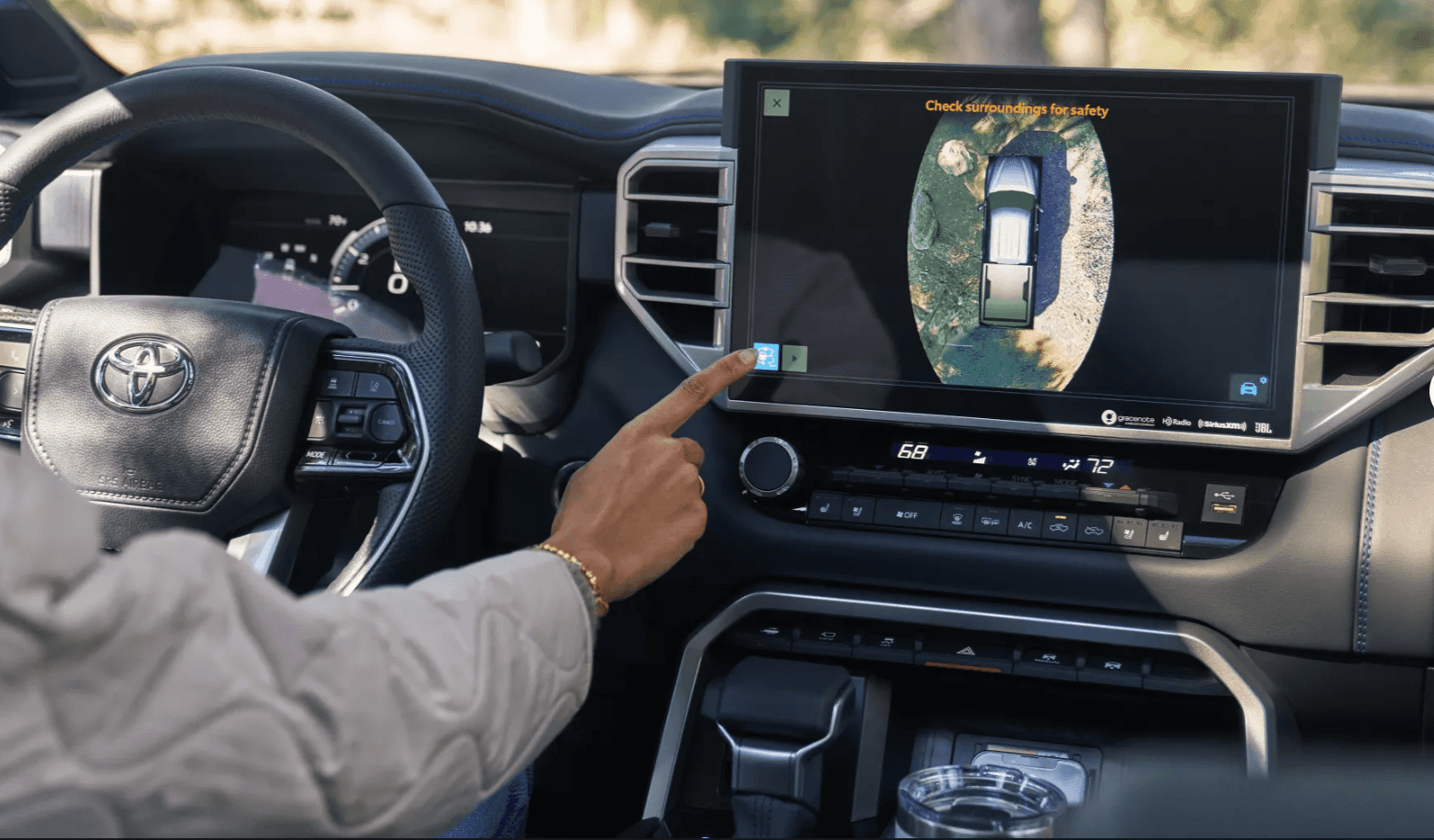 The Toyota Tundra 2024 comes standard with all of the cutting-edge enhanced safety systems that the company has developed over the past few years. It is equipped with driver assistance technologies like lane departure, adaptive cruise control, and automatic emergency braking. All trim levels of the 2024 Toyota Tundra come with these safety features. This standard equipment includes Apple CarPlay, Android Auto, and Alexa compatibility, for easy and intuitive use. The CrewMax features a power back window that can be raised or lowered with the push of a button.
Interior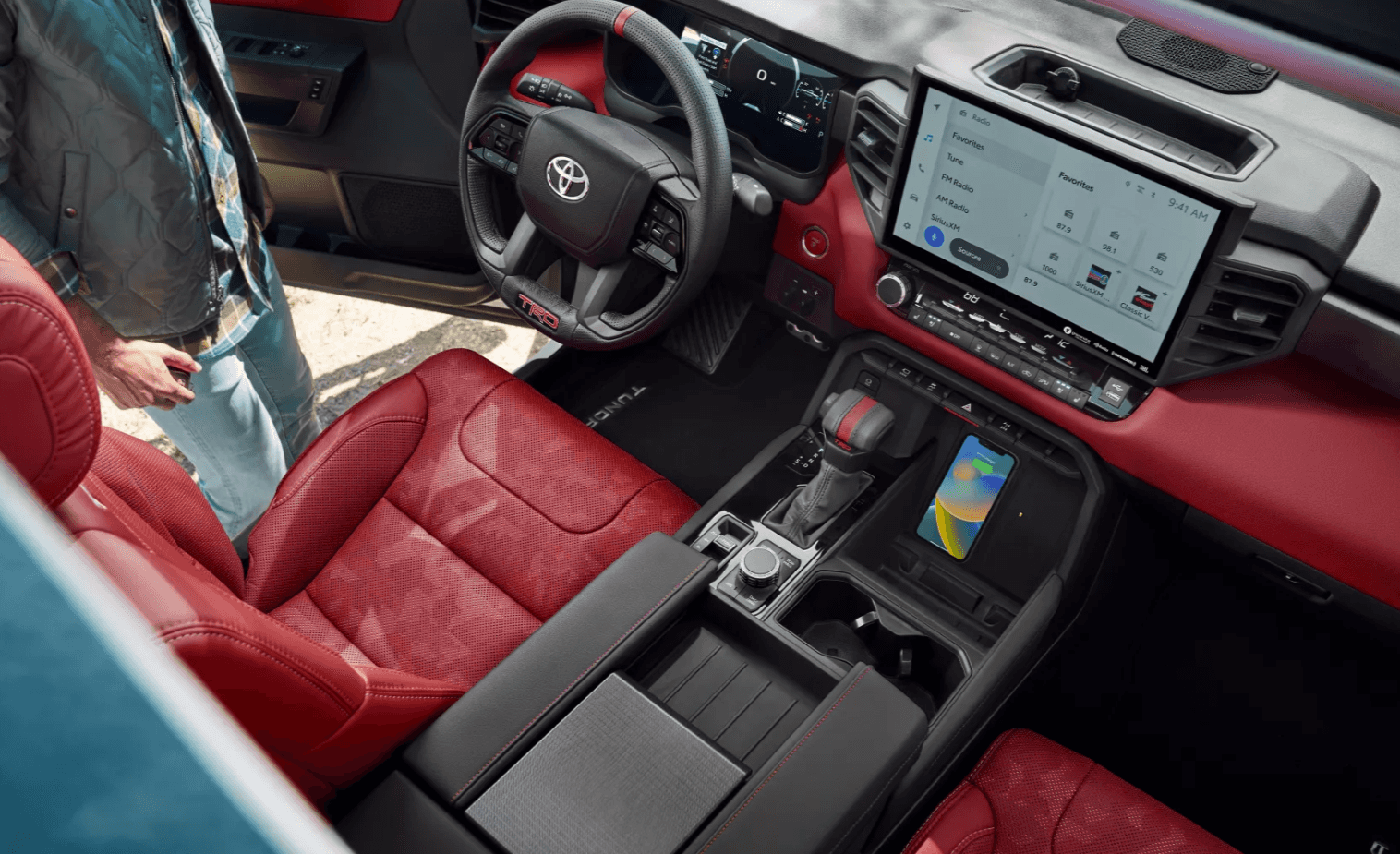 The 2024 Toyota Tundra has a completely redesigned cabin for the interior of the vehicle. The previous model cannot compare to this one in terms of its roominess and user-friendliness. The 12.3-inch touchscreen (14-inch is available as well) display makes it simple for drivers to handle several aspects of the vehicle, including the audio and navigation systems, while also delivering a more immersive multimedia experience. Premium leather upholstery, a 14-inch heads-up display, and wireless charging for electronic devices are available features.
2024 Toyota Tundra MPG by Trim Level
STANDARD TRIMS: 18 MPG in the city / 24 MPG on the highway

FWD TRIMS: 17 MPG in the city / 23 MPG on the highway

HYBRID TRIMS: 19 MPG in the city / 22 MPG on the highway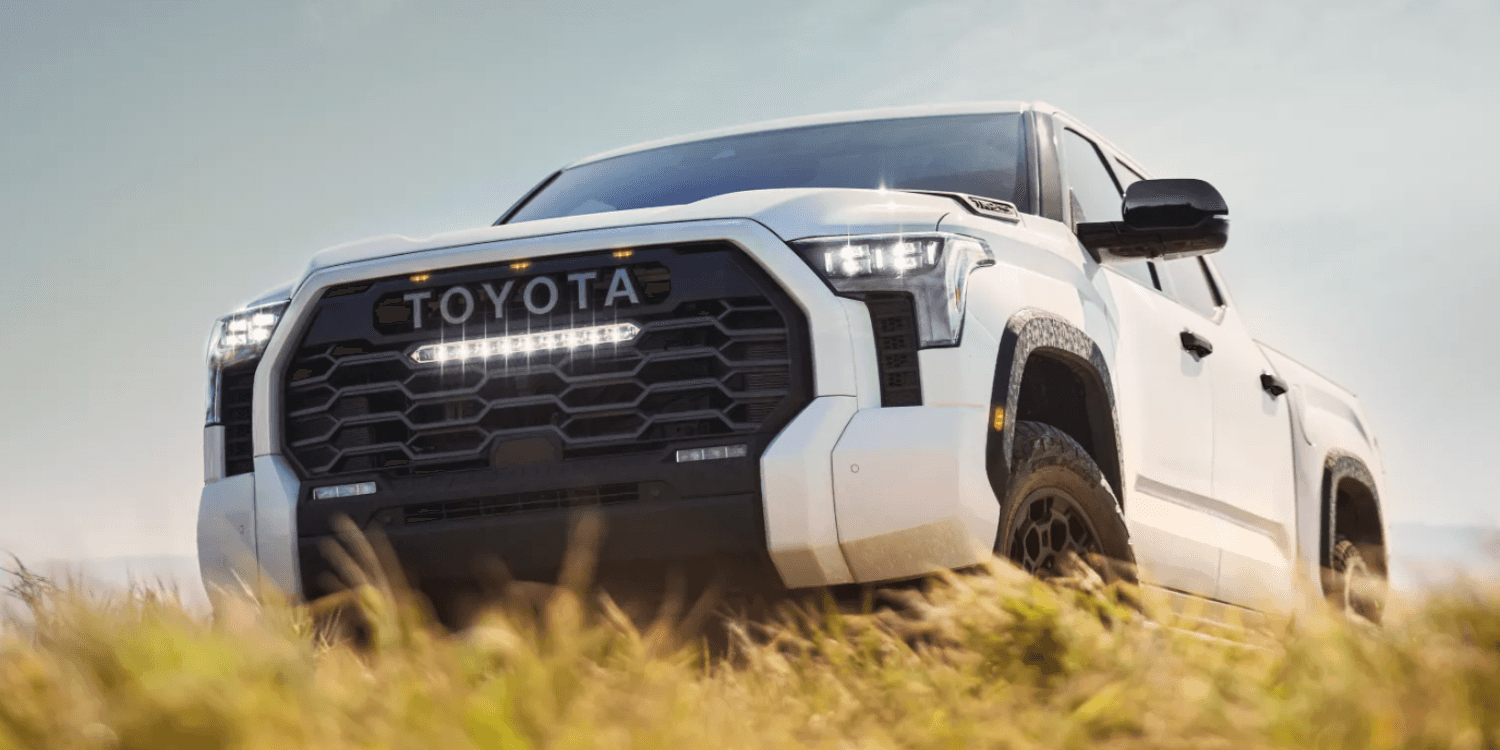 What warranty is offered? 
Limited warranty covers three years or 36,000 miles
Powertrain warranty covers five years or 60,000 miles
Complimentary maintenance is covered for two years or 25,000 miles
Overall, the 2024 Toyota Tundra is an excellent choice for those looking for a combination of payload, towing and most up to date infotainment features. With an intuitive interface and seamless wireless integration, it is the perfect choice for truck lovers in Jacksonville, San Marco and Avondale.
Why buy from Butler Toyota Jacksonville? 
If you're looking to buy a new or pre-owned Toyota, Butler Toyota Jacksonville is the perfect place to start your search. Our extensive inventory includes the latest and greatest Toyota models like the all-new Toyota Tundra, as well as a wide selection of reliable and affordable pre-owned vehicles
Finding a vehicle that is dependable, efficient, and reasonably priced is simple when you shop at Butler Toyota of Jacksonville. Explore our inventory right now to learn more about the fantastic choices you have right here in Avondale and Jacksonville.
Our Finance Center experts can help you find the right finance and loan options for your budget. Whether you're in Orange Park, Ortega, or beyond, we're here to help you find your next car or perform necessary repairs on your existing Toyota.
Our qualified technicians and Toyota specialists can provide dependable repairs and routine maintenance to keep your Toyota running smoothly. At the Toyota Service Center at Butler Toyota of Jacksonville we are committed to your complete satisfaction.