How the car shortage and a hurricane has created the perfect storm for a flood damage car scam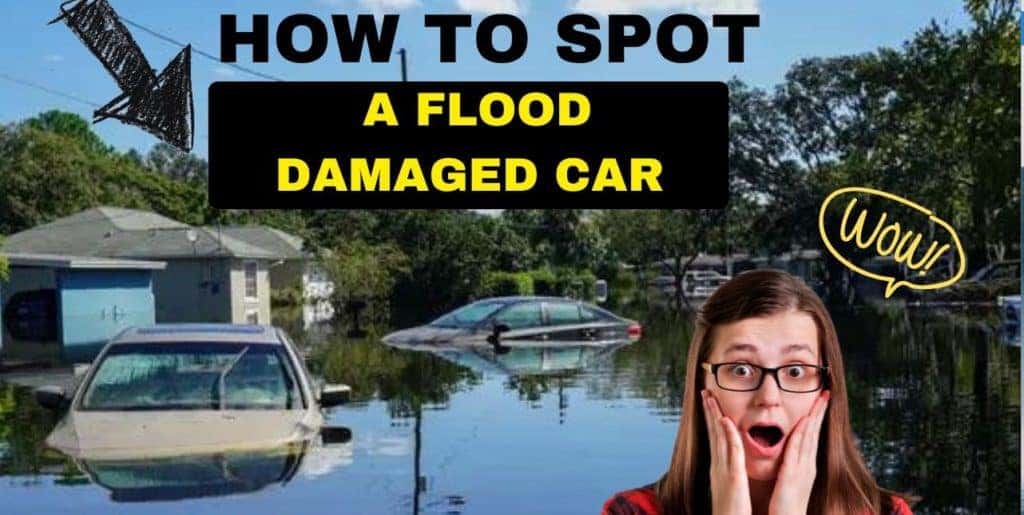 Living and working in the community, we experienced the effects of Hurricane Ian firsthand. The devastation Hurricane Ian caused has left some without homes or cars. We certainly hope you were not impacted in this way, but if you were or know someone who was, we want to empower you with information to make an informed decision when you are purchasing your next car. 
Sadly, there are some unethical sellers that may try to sell a flood damaged car.  If you are in the market to buy right now in Jacksonville don't become a victim of this scam. Our dealership would never sell a flood damaged car. Come see us or have us inspect the car before you purchase it.  
What qualifies are car as a "flood damaged" car? 
Living in [insert city], you've surely seen the damage to homes and cars and know exactly what water does to a vehicle. Basically, water has seeped into the insides of the car and has reached the floor. Besides the rush damage, carpeting and seating would need to be replaced. But beyond cosmetic damage, water has likely seeped into electronic components as well. In nearly every case, it would be considered a total loss because the repairs would cost more than the car is worth.  These cars are commonly sold at auctions and then scrapped for parts. Usually it gets a "Salvage" title and is sold to a junk yard.  
Ok, but wouldn't flood damage be listed on the Vehicle History Report? 
Maybe, but maybe not. Let's say a car did have flood damage but it was never fixed but instead traded somewhere and sold at auction. Some of these vehicles are shipped out of state to "hide" their damage, but many are not.  This may not have been reported and wouldn't turn up in a report. 
The National Insurance Crime Bureau (NICB) offers a free, searchable database of vehicle identification numbers (VIN) that may show a salvage title even if the seller isn't honest about the car's past. The car must have been insured when the damage occurred.  
 Watch our Flood Damage Scam video here
How can I tell if the car I am looking at has been flooded? 
These are signs of flood damaged cars that many not living in our part of the country would not know:
The first sign of flood damage will be a moldy or musty smell. Open the door and take a whiff near the floor mats. Also press down and floor mats to see if they feel damp. If you do, this is a red flag. Look at places where there is metal and screws (don't forget to check the area around the spare tire), if you see rust this is a sign of flood damage. 

 

Look between the seats and in the storage spaces in the door. After the water drained, there will be dirt and maybe small stones, indicating flood damage. 

 
Here's what you should do for a more thorough look at a car:
Look for lines – these are areas where water seeped in and then drained out. This will be in the front where the lights are and under the hood at the back where there is sound dampening cloth. If you see a water line, this is a good sign of flood damage. 

 

Use the flashlight on your phone and look under the car. There should be no rust or signs of corrosion. 

 
There were tens of thousands of cars flooded in Hurricane Ian and we don't want you to buy one of them. We at Butler Toyota Jacksonville stand behind every car we sell and would never sell a flood damaged car. In this environment, buying a car is stressful enough. If you are currently in the market for a car, come visit us or have us inspect the car before you purchase it.